I am curious what decks (Bo1, Bo3) you guys will pick for this event.
The stats would say to play RDW in Bo1 and Jeskai Lukka in Bo3.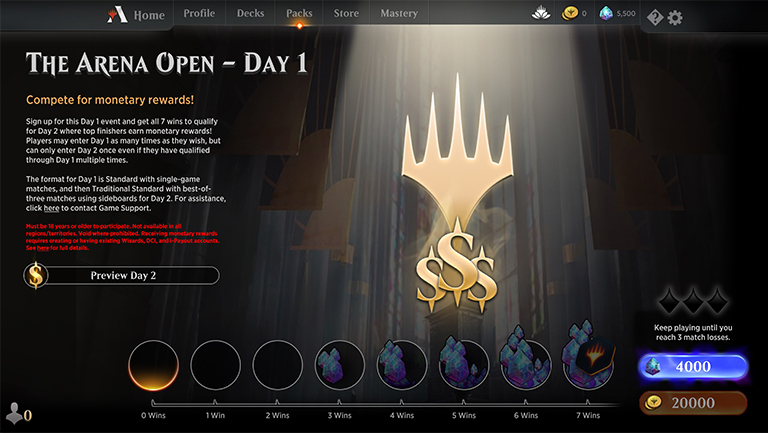 Day 1 will be Best-of-One Standard Constructed matches. You will play until seven wins or three losses (whichever comes first), with seven wins earning you qualification for Day 2. You'll be able to enter Day 1 multiple times, which means you'll have more than one opportunity to qualify for Day 2.
Start Time: May 30, 2020 (8:00 AM PT)
End Time: May 31, 2020 (7:00 AM PT)

Day 2 will consist of Best-of-Three Standard Constructed matches. Again, you'll play until seven wins or two losses (whichever comes first), but unlike Day 1, you'll only have one opportunity to compete. Once you complete your Day 2 matches—that's it! You'll receive rewards based on your event record, culminating with $2,000 USD if you manage to earn seven wins.
Start Time: May 31, 2020 (8:00 AM PT)
Entry Closes: May 31, 2020 (10:00 AM PT)
End Time: (time not confirmed)