Yeah Leylines lets you spend the Lotus mana when you flicker your Corridor monitors on your endstep, it can be huge.
Latest iteration.
Deck
4 Kiora, Behemoth Beckoner (WAR) 232
3 Leyline of Anticipation (M20) 64
4 Gadwick, the Wizened (ELD) 48
2 Arcanist's Owl (ELD) 206
2 Cavalier of Gales (M20) 52
3 Nyx Lotus (THB) 235
4 Thassa's Oracle (THB) 73
3 Thassa, Deep-Dwelling (THB) 71
4 Corridor Monitor (ELD) 41
3 Castle Vantress (ELD) 242
18 Island (ANA) 57
3 Fabled Passage (ELD) 244
4 Drowned Secrets (GRN) 39
1 Glimpse of Freedom (THB) 50
2 Brazen Borrower (ELD) 39
---
So Owl is much better if you got Drowned Secrets and I think at least a couple of those cards should be in the deck, so I´m testing two and I think its the right number.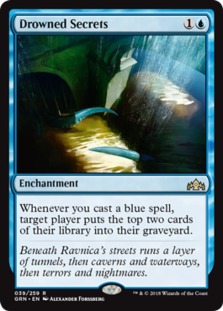 Also the 3 creatures works great with Thassa´s Flicker effect
I think Cavaliers needs to be at least 3... so just wating for another Mythic Wild Card to make the change, Borrowers are the soft spot ATM.
last but not least .... this two cards are one nice little combo after a sweeper, just remember to hold your Thassa Oracle for the win.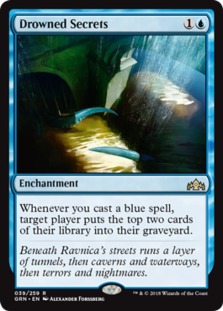 and Yeah Thassas Oracle is the wincon