Here's another pool. What's the build?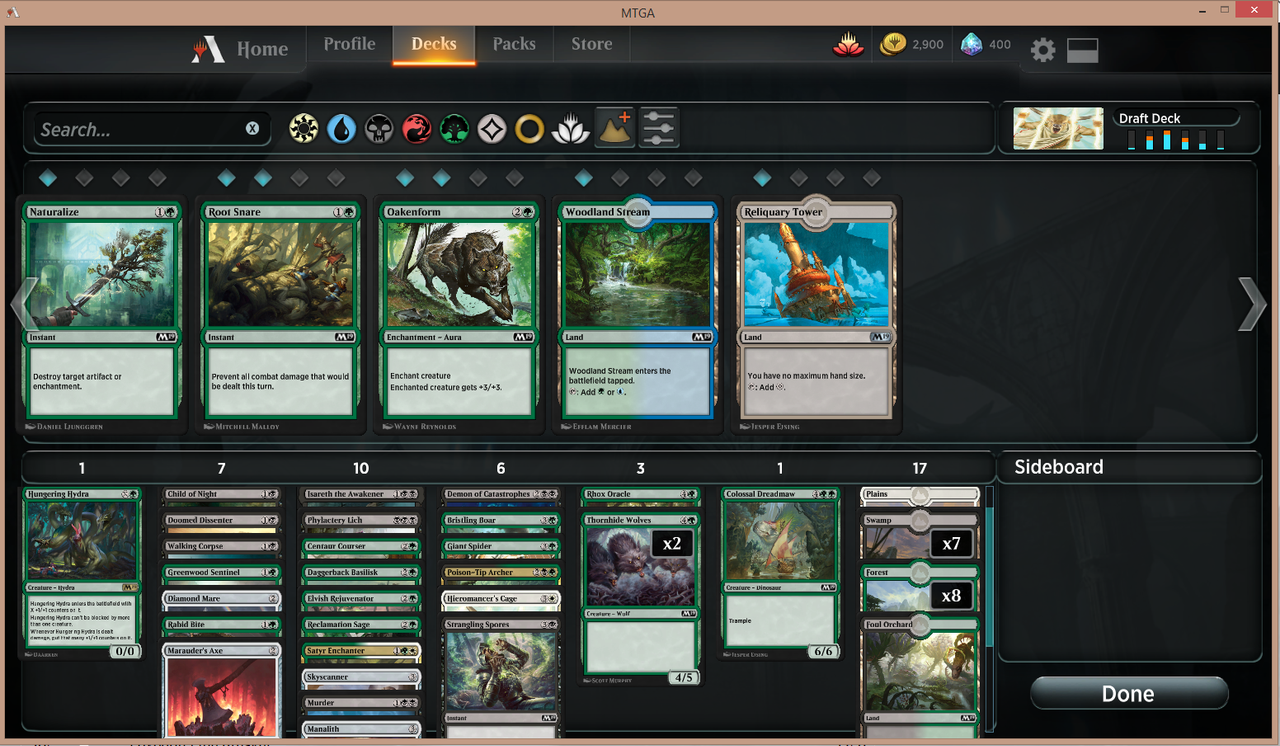 I'm thinking cut the Satyr Enchanter (RIP Oakenform too), probably the Thronhide Wolves, Walking Corpse, and Bristling Boar (?)
It was kind of a weird draft since I actually passed a Murder at one point to pick Isareth (and that was P2P3). Then later in pack 3, I opened a pack with Gravedigger, Murder, Vampire Sovereign and Lich's Caress, took Murder hoping one of the other premium black spells would wheel, and none did.
I've literally never played with or against Phylactery Lich, wonder whether it's worth it too. Like, it's a 5/5 indestructible which should win the game more often than not, but it's heavy black and requires an artifact. I have four artifacts, two of which aren't creatures, and a Manalith + Foul Orchard to help cast it. Worth it?
EDIT: Goddamn went 3-3. Three losses were, respectively, mana screw on 2 lands while opponent went Shield Mare into Dwarven Priest into Ajani; Vine Mare + Oakenform (opponent had Aether Tunner too), and mega mana flood - drew 13 of my 17 lands in 21 cards - vs. a very bad deck that I would've won against like 90% of the time. I was one turn away from winning too. Deck was capable of much more than 3-3, but what to do.