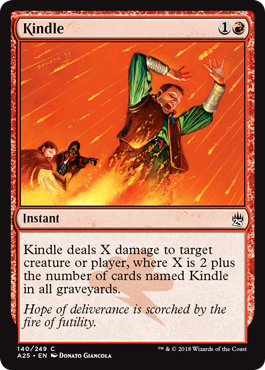 Kindle
|
Instant
(C)
~ deals X damage to target creature or player, where X is 2 plus the number of cards named ~ in all graveyards.
Hope of deliverance is scorched by the fire of futility.
I'm really liking this set for draft. You can be the player with all the
Relentless Rats
,
Kindle
, and
Accumulated Knowledge
. Forget bomb rares, draft the commons.