Necrofear
Enchantment Creature - Zombie Demon
Fear
At the beginning of your end step, if Necrofear was put into your graveyard from the battlefield this turn, you may attach it to target creature as an Aura with enchant creature.
You control enchanted creature.
Enchanted creature gets +2/+2 and has fear.
3/3
Cards:
Hypnotic Siren
(bestow example which controls a creature)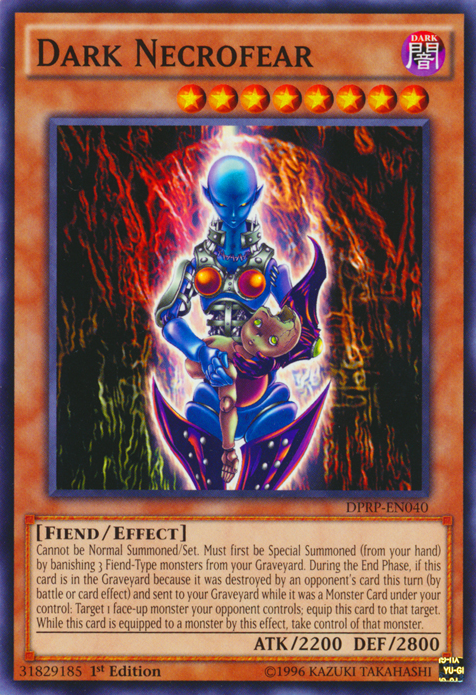 Relinquished
Creature - Demon Wizard
: If no creatures are haunting Relinquished, Exile target creature haunting Relinquished.
Relinquished has power and toughness equal to the highest power and toughness of creatures haunting it.
If Relinquished would die, you may put target creature haunting it into its owner's graveyard and its owner loses life equal to that creature's toughness.
0/1
Cards:
Absolver Thrull
(haunt example)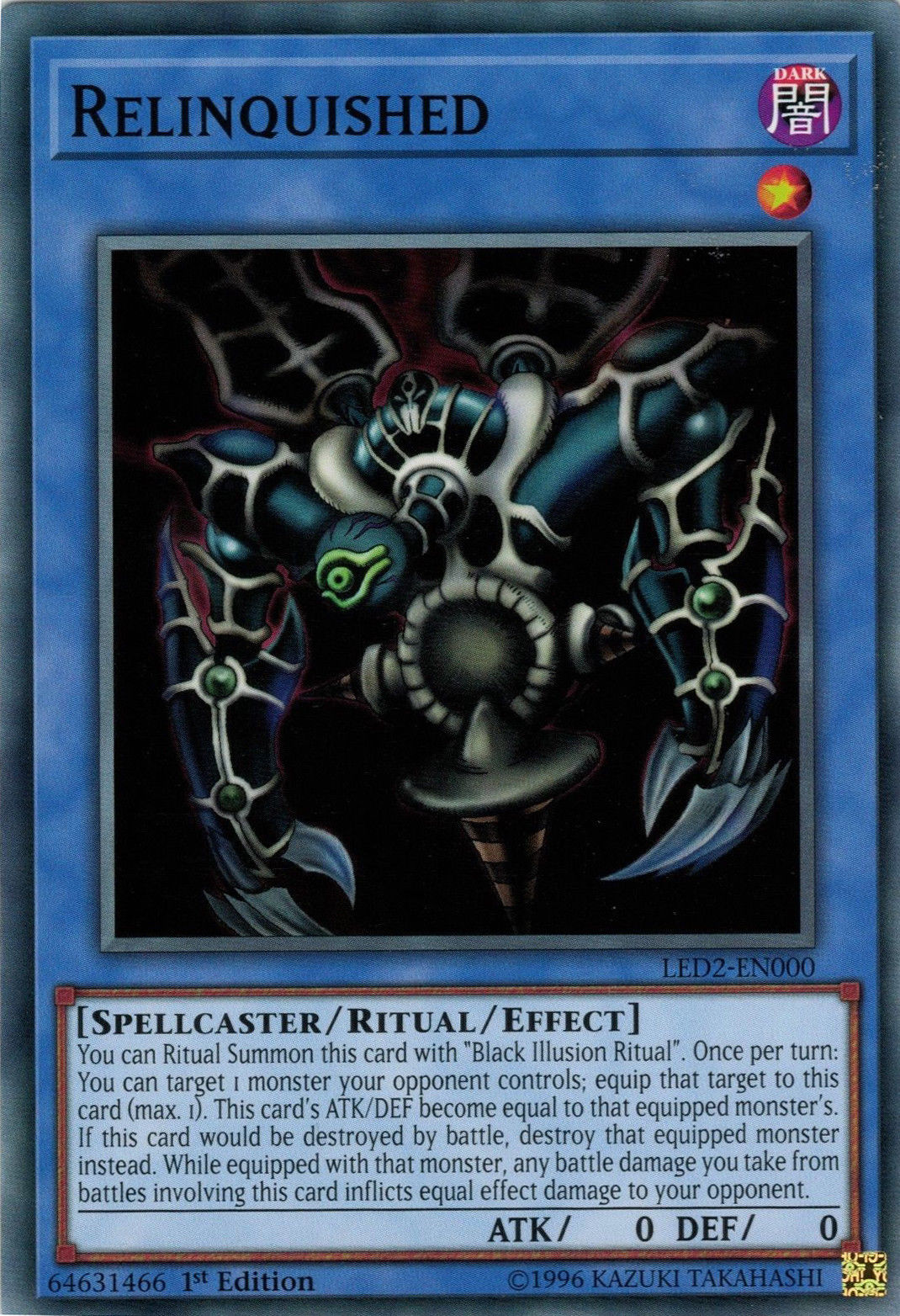 Relinquish
Instant
Exile target spell. You may cast that card as long as it remains exiled and you may spend mana as though it were mana of any color to cast that spell.
Cards:
Daxos of Meletis
(cast with mana of any color)
Praetor's Grasp
(cast as long as exiled)
Haunt + Bestow card...
Drowned Oracle
Enchantment Creature - Spirit Wizard
Bestow
(If you cast this card for its bestow cost, it's an Aura spell with enchant creature. It becomes a creature again if it's not attached to a creature.)
Haunt
(When this creature dies, exile it haunting target creature.)
Enchanted creature gets +1/+2 and has "
: Scry 1".
When Drowned Oracle enters the battlefield or the creature it haunts dies, scry 2.
1/2
Cards:
Absolver Thrull
(haunt example)
Celestial Archon
(bestow example)
Sigiled Starfish
(scry 1)
Drowned Rusalka
(spirits in blue)
Sea Gate Oracle
(oracles can be wizards)